Ref:
Date:
Location:
Photographer:
Ref:
Date:
Location:
Photographer:
News
Message from Manchester - Berlin exhibition
08/06/18
48 Stunden Neukölln is a forum for projects in all conceivable artistic disciplines found in the art scene in Berlin.

The Festivaltheme 2018 is "Neue Echtheit". The theme of 48 Stunden Neukölln in 2018 is Neue Echtheit, referring to the issue of what is real, authentic and genuine.

For this festival, 'Message from Manchester' exhibited work from PAPER artists.

Six artists from the Northwest of England work at the interface of multiple realities which they understand as a catalyst in their artwork that facilitates the dialog between art and observer. In this way the artists craft 'Neue Echtheit' (eng.: 'New Authenticities'). The artists exhibit paper works, sculptures, and create performances.
The art initiative 'Bridging the Gap' of Palis Advisory GmbH Berlin seeks to create spaces that allow people to meet, connect and swap ideas across temporal, spatial and artistic boundaries. Art serves as the medium of choice that enables a change of perspective from familiar ways of looking at things to create new realities and identities.
Solo show at Paper
30/01/17
PAPER #35: Tracey Eastham - Babel

Exhibition dates: 25 February - 1 April 2017
Private View: Thursday 23 February 2017, 6-9pm

For her solo exhibition at PAPER, Tracey Eastham has created a new body of work based on the ancient Tower of Babel fable, and the subsequent story of the 'confusion of tongues' that led mankind to be separated and scattered across the world. Tracey has created a collapsed paper sculpture installation, new intricate paper cut outs, and a selection of bell jar works with links to themes of ruin, preservation, and the artificial construction (and deconstruction) of national identity.
INVITATION
BRINGING IT ALL BACK HOME… EXHIBITION PREVIEW
& CELEBRATORY PARTY
At The Storey, Lancaster
On Friday 7th October 2016

Green Close is delighted to invite you to attend the launch of their special celebratory exhibition Bringing It All Back Home… in the Gallery at The Storey on Friday 7th October from 6pm until 8.30pm
Held during the 20th year, of this innovative arts organisation; this exhibition Is a unique opportunity to explore the range and impact of Green Close's work, showcasing the importance of contemporary artists who have worked with the company; reflecting on the role of artists as creative leaders and considering the organisation's ambitions for the future.
Their Big Birthday Bash will continue with live music from Boom Bike Bouree from 8.30pm and drinks in the bar as part of the wider OctoberFirst Friday celebrations. With thanks to Lancaster Music Festival and Lancaster City Council.
FREE Family friendly workshop 4pm - 5.30pm Join us in the gallery to make a birthday candle lantern to be used later on in the celebrations...
Talks at 7pm
Exhibition open to the public Tues - Sat 11am - 5pm, 4th – 22nd October, 2016.ringing It All Back Home group show at the Storey gallery, Lancaster.
25/09/16
Paper Dialogues
01/07/16
Kir Royal, Valencia, Spain 1 July - 10 September 2016

Paper Dialogues at Kir Royal (Valencia, Spain) is a new exhibition created in collaboration with PAPER, presenting the work of eight artists who explore a variety of means of producing work on paper. Paper is conceived as a means of expression and dialogue. It can be used not only as a support, but also as a material (for example in case of collages and paper-cuts). On paper is where most of the artists trace their sketches and ideas, but it is also, in the case of these eight artists, the support for their final artworks. The tactility of paper is something with which each of us is familiar; paper is something that we have used in our daily life since childhood. Paper was the support for our first means of expression, and in each of the works in this exhibition, each artist creates a dialogue of their relationship with paper. The artworks selected for Paper Dialogues do not correspond to a specific curatorial criterion; they simply depict the array of possibilities that artists can apply to paper.
Shortlisted for GM Arts Prize
20/05/16
I have been shortlisted for the inaugural Greater Manchester Arts Prize, with an exhibition to be held at the Manchester Chamber of Commerce. This is an emerging contemporary arts prize.
Shortlisted artists, the runners up and the overall winner will be invited to display their artwork in 'The Greater Manchester Emerging Contemporary Arts Prize Summer Exhibition 2016.' The popup exhibition will run from Monday 6th June to Friday 8th July 2016, supported by a high profile opening, with attendees from the Greater Manchester business and arts community.
'Into the Wilderness' at Chapel Gallery, Ormskirk
24/02/16
Into the Wilderness:
27 February - 9 April 2016

Wastelands and ruins, nature untamed: lands like these have long provided inspiration for artists.

The artists exhibited here prove there's as much to inspire today as there ever was. They represent the tension between nature and humankind, spaces where the built environment takes over and others where nature is resolutely in charge.

Exhibiting Artists: Tracey Eastham, Paul Gallagher, Pam Holstein, Justice Hyde, Josie Jenkins, Susan McCall, Anthony Ratcliffe and Jean Davey Winter.

Opening Event: Saturday 27 February. Come along and join in the free family activities based on the wilderness and Wild Things!
Semiotic Guerilla Warfare Part III at Dean Clough gallery
01/02/16
Dean Clough Galleries in collaboration with PAPER & CHARLIE SMITH LONDON present:

Semiotic Guerrilla Warfare (part III)

 

Hermione Allsopp / Jemima Brown / Andrea Cotton / Lisa Denyer / Frances Disley / Tracey Eastham / Zavier Ellis / Sarah Eyre / David Hancock / Florian Heinke / Phill Hopkins / Hilde Krohn Huse / Sam Jackson / Monica Ursina Jäger / Vincent James / Chris Jones / Simon Leahy Clark / Richard Meaghan / James Moore / Alex Gene Morrison / Narbi Price / Conor Rogers / Mitra Saboury / Jenny Steele / Pär Strömberg / Zhu Tian / Lisa Wilkens / Simon Woolham / Hannah Wooll / Rachel Wrigley / THE CULT OF RAMM:?LL:Z?? featuring Yang Younghee

 

Semiotic Guerilla Warfare marks a new collaboration between CHARLIE SMITH LONDON and PAPER presented in The Link Gallery at Dean Clough. The artists assembled create artwork from any materials that come to hand; creating a theoretical collage of themes: linguistics, text, the city, psychogeography, found images, appropriation, youth / underground culture, networks, cults / rituals. Exploring popular culture in an attempt to de-value the art object and elevate everyday objects. Semiotic Guerrilla Warfare presents found objects, mass-produced materials, and a lo-fi aesthetics to create a new visual language that comments upon the disposable nature of our culture and society.

 

The purchase of commodities can be seen to offer a sense of freedom and an escape. By manipulating and appropriating high street fashions youth subcultures create a unique identity and transform themselves into street art. These concepts might be equally applied to artists, who use appropriation in their art to subvert the meaning of the subjects that they transform. This creative use of commodities is exploited for the purpose of resistance, altering the meaning of a chosen mass produced object through the concept of bricolage. This cultural appropriation or theft and transformation of a commodity highlights each of these artists as conspicuous consumers. Dick Hebdige, the subcultural theorist, quoting Umberto Eco, describes these subversive practices as "semiotic guerrilla warfare"; raiding the dominant culture for their trophies. These commodities are desired simply because they are status symbols of the privileged. They are essentially "empty fetishes", desired and appropriated from those that are their antithesis. These artists essentially adopt the lifestyles they appropriate, employing their visual language to subvert the meaning of the very images they incorporate into their work.

 

The exhibition contains individual works from internationally renowned artists such as Chris Jones, Jemima Brown, Florian Heinke, Phill Hopkins, and John Moore's prizewinner, Narbi Price. Alongside these, there is a series of portraits of Black Metal Girls by Swedish artist, Pär Strömberg. These young women, mainly girls from catholic backgrounds, use the machoistic iconography of Black Metal to make a statement; claiming the subculture as their own. In portraying their 'selfies' in Watercolour, Strömberg hopes to evaluate their status within the tropes of Romanticism. The avant-garde cyber Hip Hop performance art group, The Cult of RAMM:?LL:Z??, present , a residue recording the Cults' live street performance rituals. Alongside these, will be a new series of intricate sculptural wors by Tracey Eastham. Presented in bell jars, Eastham cuts exquisite detail in suspended fine gold paper.
London Art Fair with Paper Gallery
24/01/16
I will be showing 8 new bell jars for London Art Fair in January 2016 on Paper Gallery's stand.
They are presented as a range of different sizes from 11cm to 45cm tall.
Lancashire Encounter festival commission
23/09/15
I will be making a new work for Lancashire Encounter. A large cut out that will grow throughout the weekend and be based on my interactions with the public.
Preston city centre will be transformed into a vibrant hub of activity. Giant red canopies will stretch across the Flag Market, providing space to be immersed in a world of creativity. Visitors are encouraged to discover and explore the exciting and dynamic programme available throughout the weekend– making each encounter a unique experience.

Lancashire Encounter is a weekend to discover, experience and be immersed in a bold and imaginative spectacle ofperformance, music, street theatre and art surrounding Preston Pride on Saturday and Run Prestonon the Sunday. From large scale interactive projections to mass salsa dance off, burlesque to henna, puppet making workshopsto a giant revolving life boat; guests will be invited to participate in, interact with or just enjoy a great Lancastrian weekend of fun.

The performances and activities will be taking place under the small Covered Market, People's Canopy, old Post Office, Flag Market, Dean's Court Chamber, and the Harris Museum & Art Gallery. You'll also have to keep your eyes out for our walkabout performers throughout the weekend! 

Don't miss a thing and check out the programmes for Saturday and Sunday's programme to plan your weekend.

Lancashire Encounter is delivered through a partnership between;

Preston City CouncilBusiness Improvement DistrictPreston Creative Partnership
Solo show at Art Gene in Barrow
03/08/15
In Memories of Places Never Visited artist Tracey Eastham explores the current architecture of the Nan Tait Centre, through describing its previous ruinous state - themes of preservation echo throughout this show. 

The artist's choice of materials - bell jars and terrestrial globes are familiar, old fashioned tools used to capture and contain the exterior world, and her intricate gold leaf and cut paper seem imported from another period in time.

Tracey says: My approach to this project can be defined as 'contained fragility' where the bell jars house delicate cutouts that hang, half collapsed, within, and the collages and gold cut outs reference the state of ruin that the Old Technical College was in before it became the Nan Tait Centre and Art Gene's premises.

I intend the work to refer to our architectural heritage (and the crafted landscapes that surround them) as interpreted through a language of 'ruin', with its association with preservation, protection and simulation.

I have been making works that sit somewhere between collage and object, and includes the beguiling quality of intricately cut paper and the reference to standing domestic objects such as terrestrial globes and bell jars.

These domestic objects are often used to bring the 'outside in' and therefore refer to the often contradictory relationship we have with our surrounding landscape and architecture.

Tracey will be exhibiting in the U-hang spaces Aug 7th - 18 th Sept 2015.

U- Hang spaces are Open 9 - 5.00pm Mon to Thurs.  Fri until 4.30pm. Closed weekends.

The Nan Tait Centre, Abbey Road, Barrow-in-Furness, Cumbria. LA14 5TY
Manchester Contemporary
29/07/15
I am very pleased to be exhibiting with Paper Gallery at this years Manchester Contemporary. I will be showing my new bell jars and an example from my recent Ruins series.
Tracing Paper Gallery Mentorship
11/06/15
PAPER #22: Tracing PAPER

Laura Jane Atkinson / Tracey Eastham / Sarah Eyre / Holly Rowan Hesson / Sarah Hill / Naomi Kendrick / Ellie MacGarry / Rachel Pursglove / Stephanie Shaw

Exhibition dates: 6 June – 18 July 2015
Private View: Thursday 4 June, 6-9pm
Opening Times: 11am – 5pm every Saturday
There will be a special day of events on Saturday 11 July as part of the Manifest Arts weekend including a live performance by Naomi Kendrick.

PAPER will exhibit the work of nine North and North West artists who have participated on their Tracing PAPER mentoring scheme this June. After six-months on the Tracing PAPER mentoring scheme, nine Artists from the North West will exhibit new works based on paper at PAPER. The exhibition will mark the end of six-months of professional mentorship, development, and critical discourse. Each of the artists involved will exhibit new works on paper, developed throughout the mentoring scheme.

Tracey Eastham's work consists of thin sheets of gold paper cut into an intricate design based on disparate images of fictional and historical interpretations of landscape. Sarah Eyre's surrealist photographic work investigates the discarded wig as an object using techniques such as cutting, folding, and reassembling to signify an unravelling of the image. Naomi Kendrick uses the suggestive influences of sound and hypnosis to alter the states of mind traveled through during the development of a drawing. She will present a series of drawings produced during these altered states.

Holly Rowan Hesson explores uncertainty and transience. Her work is multi-layered using layers of tracing paper to create an uncertain depth of focus shrounding sculptural objects and photgraphic images. Rachel Pursglove explores the possibilities of paper in contrast to solid objects. She investigates the elements of paper and its ability to hold shape and structure, whilst representing scholarly rocks. Stephanie Shaw works through the mediums of collage, painting and sculpture, responding to visual information: reworking and reorganising found imagery she removes its original context.

Sarah Hill's collage work explores different processes of de-familiarisation and abstraction, using everyday imagery from advertising, popular culture, and literary sources. Hill will create a large mural collaged outside PAPER. Ellie MacGarry's abstract paintings feature awkward jutting shapes and ribbons or stripes of colour which snake and furl within the ever-important boundary of the edge. Laura Jane Atkinson's work is made accessible through tactility. She creates interactive surfaces that can be manipulated by the audience.

Manchester-based gallery PAPER, has a strong commitment to developing opportunities for local artists and has mentored the 9 artists since January. Over the course of the Tracing PAPER mentoring scheme the artists have had the opportunity to meet and discuss their work with each other and the PAPER team. Arts professionals were invited to critique sessions; including Paul Stone, Director of Vane in Newcastle and Liverpool's Bryan Biggs, Artistic Director at the Bluecoat.

As part of the exhibition there will be a special day of events on Saturday 11 July at Mirabel Studios, including a performance with Naomi Kendrick drawing in response to live improvised music by David Birchall starting at 3pm. This day of events will coincide with the Manifest Arts Weekend.
Re-unpacking Commission at Nottingham Castle
11/01/15
Tom Butler, Tim Dunbar, Tracey Eastham, Henrietta Simson, Annabel Tilley & Jenny Wiener.
6 December 2014 - 22 March 2015.
Café at the Castle

For the latest installment of the Café Table Commissions, Re-unpackingexplores 6 artists' re-engagement with their historical (pre-20th century) precursors, by looking at how they utilise, transform and re-imagine specific artworks from a previous artistic era.  The show complements Andrew Bracey's exhibition, ReconFigure Paintings (6 December 2014 to 18 January 2015), creating further conversations and lineages between contemporary and historical artists
New exhibitions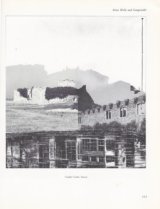 11/11/14
Since my last post my work has features in a few projects and exhibitions. I have been on maternity leave so have neglected to update my website!
Here they are in date order:
Seeing Beckett
- As part of the recent conference in Chester and also forthcoming at the Liverpool Irish Festival, the Staging Beckett team of the University of Reading are delighted to present an exhibition of contemporary visual art and graphic design curated in collaboration with Matthew Johnson at Liverpool John Moores University, entitled 'Seeing Beckett'.
The idea behind this exhibition is to attempt to visualise the sensation and affect of an encounter with Samuel Beckett's work, rather than just a literal representation of Beckett's characters. The images of artistic and / or applied visual research practice presented here engage with Beckett's drama, prose, letters, critical writing and / or poetry in many different ways. The makers of the visual works were able to present their own individual and personal take on any of the texts and the original work can be in any media, including three-dimensional, performance and film-based works, albeit remediated in a standard A3 size print. The exhibition consists of experimental projects, works in progress and / or existing works that have been re-imagined for this context.
The exhibition can be seen at Liverpool John Moores University 27 October – 02 November 2014 as part of Liverpool Irish Festival.
Leeds Light Night 2014
- I spent 5 hours on the evening of 3rd October creating artworks based on conversations with the visiting public. The results can be seen on my website.
'Resilience' at Cardoom Gallery
- I exhibited 3 works as part of this group show at the recently formed Cardroom gallery in Manchester.
'Grey' at Harrington Mill Studios, Nottingham
- 25th October - 28th November
An exhibition of 50 artworks by artists who have shown at HMS. Curated by David Manley for the OPEN STUDIOS
'Re-unpacking' at Nottingham Castle
- 6 December 2014 - 22 March 2015
Private view – Saturday 17th January 6-8pm. Tom Butler, Tim Dunbar, Tracey Eastham, Henrietta Simson, Annabel Tilley, Jenny Wiener. Curated by Andrew Bracey. This exhibition explores 6 artists re-engagement with their historical (pre-20th century) precursors, by looking at how they utilise, transform and re-imagine specific artworks, from a previous artistic era. The show complements my solo exhibition in the Long Gallery upstairs, creating further conversations and lineages between contemporary and historical artists. Re-unpacking seeks to explore how artists are continually learning from the art of the past, mining it for inspiration in order to put back into the world something new from something already existing. The aim is to show how (familiar) works of the past can become unfamiliar by their use as content by contemporary Artists and to re-invoke and re-contextualise the cliché of how 'one must learn from the past'.
Agoraphobia Part 2 (working title)
18/03/14
Me and fellow staff (but organised by artist
Sarah Eyre
) are working on the follow up project to Agoraphobia: the spaces within, from last year.
It is currently based around ideas of Theatrical Heritage, focussing specifically on lost, abandoned and present theatres in Blackpool (where we all work).
A new development with this follow up project is that the work and research will be formulated into a limited edition artists book that will be part printed and part hand-made. It will feature text, image and artwork and will be disseminated in relevant sites and also through a launch party.
More info to follow, but check out
the blog
for further/past info.
Review for Ceri Hand Selects
23/12/13
I was asked to write a review for the 'Ceri Hand Selects' exhibition at the new gallery in Preston called 'The Hanover Project' which is situated in the UCLAN art building. It's a beautiful space and well worth keeping your eye on. See it on the equally excellent Two Hats website
http://thetwohats.co.uk/?p=4543
Contemporary Art Society Exhibition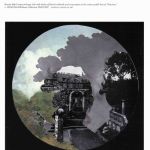 07/12/13
In 2009, the Contemporary Art Society launched a pioneering membership programme in the North of England with the aim of bringing the rich diversity of artistic talent residing in the region to the attention of new audiences and potential collectors. Since then, Contemporary Art Society North has organised studio visits and talks with over 60 Northern-based artists across the North West, North East, and Yorkshire regions.

This December, in a first for Contemporary Art Society North, we are delighted to be organising Not Just for Christmas…, a selling show hosted by Manchester-based PS Mirabel. Filled with an abundance of contemporary artwork for a range of budgets (starting at £50 and no higher than £1500) the exhibition features work by over 20 artists practicing in the region that we have had the opportunity to get to know over the last 4 years.

The weekend presents an exciting chance to buy a unique gift for yourself or a loved one in the run up to Christmas. A number of artists are making works specifically for the exhibition including a new small scale sculpture by Hilary Jack and limited edition prints by Natalie Finnemore and David Steans. What is more, anyone buying a work or raffle ticket (priced £10) from the show will be automatically entered into a prize draw to win a unique artwork generously gifted by Contemporary Art Society North Member Robert Miller. A percentage of all sales will go to support the continued operation of Contemporary Art Society North, so please come along, buy some great art and support us.

Participating artists include Leo Fitzmaurice, Tracey Eastham, Evi Grigoropoulou, Naomi Kashiwagi, Nina Chua, Maurice Carlin, Tiago Duarte, Emily Musgrave, Bartosz Beda, Jo McGonigal, Madeline Hall, Lindsey Bull, Emily Speed, Harry Meadley, Andrew Lim and many more.
15/11/13
The Queen officially launched the the Co-op HQ yesterday in Manchester. Part of her tour was to view the artwork that I had made earlier this year. Consequently, I got to meet the Queen and she got to meet my artwork! I can now say that my work is 'rather splendid' according to the Queen herself.
...more
31/10/13
Nominated for Title Art Prize 2013
...more
19/09/13
Rogue Open Studios is being held 28th-29th September 12-5pm with the private view on the evening of 27th 6-9pm.
...more
25/08/13
Northern Art Carbooty Stall with Common Ground Collective
...more
Co-op artwork installed
08/08/13
Last week my latest commission for The Co-operative and Arts and Business was installed. It is 2.5m wide and is a very intricately constructed depiction of the key themes of environment, sustainability and co-operation. Some key imagery was of the Rochdale Pioneers and natural, wild foliage. The piece has had good local press coverage.
Like a Monkey with a Miniature Cymbal
25/06/13
New exhibition curated by Mermaid and Monster at Aid and Abet in Cambridge. PV 18th July 7-9pm then on till Aug 17th. Some great artists exhibiting, and includes 4 brand new works by me!
Like a Monkey with a Miniature Cymbal - new Aid & Abet show
03/06/13
New show in Cambridge at Aid & Abet. A really good organisation to show with, and some great artists too. I haven't shown much in that area either, which is another benefit. I'll be planning on attending the PV (maybe combining with a day of galleries?!). Looking forward to showing with Gordon again after the Man Contemporary in 2011. www.aidandabet.co.uk
Agoraphobia: The Spaces Within
10/05/13
New exhibition, a collaborative project at Blackpool and Fylde College. With fellow staff members we have situated artworks around the college and produced a nice little wordpress blog to document progress and development. I've also written a piece of reflective/creative writing to support the exhibition. A lot of the digital material produced will be made into a journal which I really look forward to seeing.
Lynne Fanthome will be organising a half day 'symposium' on the theme of research and practice, 23rd May, 2pm, in room 109 at the college. This will give a chance for contributors to talk about their projects for 15 mins or so. After that the journal launch, and private view - where we can talk through the work next to the work.

Check out www.agoraphobiaexhibition.wordpress.com !
Evening Talk at Manchester Museum
16/04/13
I will be taking part in the this talk as part of Common Ground Collective with Elizabeth Wewiora and Tasha Whittle http://events.manchester.ac.uk/event/event:q8r-hcrtq73c-c5o4cm/a-sustainable-future-for-manchester

Starts: 18:00 30 Apr 2013
Ends: 20:00 30 Apr 2013
What is it: Evening event
Organiser: Manchester Museum
How much: Book on 0161 275 2648 or museum@manchester.ac.uk, free, adults
Who is it for: Adults, Current University students, General public, University staff
18/02/13
I'm in an interesting group show at the new No.11 Gallery in Bristol 29th Feb-28th April.
...more
Open Studios at Rogue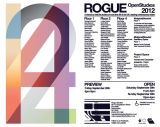 11/09/12
The Rogue Open Studios is fast coming upon us. It opens 28th (11-4pm) and 29th (12-4pm) September with the PV on the evening of 27th. I will be showing some brand new work that i've been hiding in the space for the last year. Would be great to see you in me space on the 4th floor.
Transferring The Liverpool Art Journals into Pdf format
09/08/12
Between 2008-2010 I created 9 issues of The Liverpool Art Journal - a collection of critical reflections on current art practice. They were a lo-fi production, but I have brought a sprinkling a technology to them by transferring them into pdf. I was asked by The Liverpool Biennial to incorporate them in some way, so they should be going up on their website soon. 4 out of 9 issues transferred so far!
Co-op public art project
06/08/12
I have been asked by Arts and Business to develop a creative project to produce artwork for the new Co-op head office building in Manchester. I will work with local primary schools to develop the work which will be heavily linked to my collage work. http://www.co-operative.coop/newheadoffice
Artwork to be installed in Easter 2013
Cow Lane Studios Open
23/06/12
I have won a place in the Cow Lane Studios Open exhibition. It's a lovely small studios, and I will be really pleased to show with them.
Castlefield Gallery Auction
23/05/12
I was asked to donate a work to The Castlefield Galleries upcoming auction. I will be in good company and I am happy to help if I can; Castlefield has suported me in the past. I picked 'Here You May Look...' its a pretty little that I will be sad to lose, but happy of course if someone wants it.